ABOUT COMPUTER CONNECTION, INC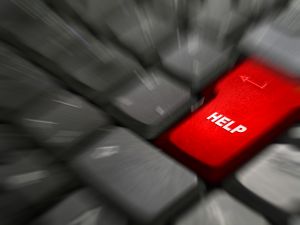 Wayne Waters, founder of Computer Connection, Inc., sells and supports PCs. Experienced in the use of multi-station local area networks, the company applies its knowledge to coordinate the work of an entire office for greater efficiency and economy. Computer Connection, Inc. is a small, service-oriented organization where small businesses purchase a variety of computer systems to suit different requirements.
Wayne Waters is experienced in the design and implementation of management formation systems for government and industry. Prior to Computer Connection, Inc., he was Senior Marketing Representative for Businessland at Tyson's Corner and before that, an accountant, cost analyst, and software project manager for Boeing. For over eight years, he was major account manager gaining experience representing Litton, Computer Sciences Corporation and Boeing Computer Services to agencies of the Federal Government. Besides being founder of Computer Connection, Inc., he was Vice-President of Sales for Script Associates and participated in the development of Data Base Management System that the firm marketed in Germany.
A former Navy officer, Wayne Waters is an engineer and graduated from the University of Washington.
Contact us today and take care of all your business needs!