Computer Repair in Leesburg From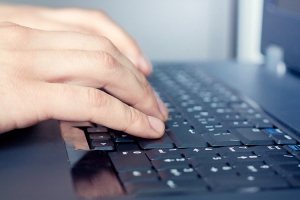 Computer Connection, Inc.
"My computer doesn't work!"; "This is way too slow!"; "I want a new one." Get an upgrade or build one any way you want. Computer Connection, Inc. sells new laptops and PCs and provides local support, all at low prices in Leesburg, VA, three blocks north of the courthouse.
We serve residential and commercial customers. We are a customer-friendly, home-based business. The same Leesburg, VA location and ownership for over 25 years. Open seven days a week. Call us for emergency services. We speak in plain language, not geek talk.
Some Computer Services We Offer:
Computer Repair (Windows & Mac)

Custom-Built PCs

Data Recovery & Backup

Hard Drive Clean Up for Faster Operation

Information Technology Consultant

Installation & Setup for Windows PCs

Installation & Setup for Windows Servers
Network Installation or Problem Solving

PC Sales

Remove Viral or Spyware Problems from Your Computer

Setup Computers for Either Comcast or Verizon High-Speed Internet

Setup Your E-mail (PC, Server, or Internet Service Provider)

Software Setup, Including Windows, Word Processors & Anti-Virus

Repairs for Computers That Will Not Start or Are Running Too Slow
Intel Premier IT Professional

AVG CloudCare Partner Offering AntiVirus, Firewall, and Backup

Registered Microsoft OEM Partner
Serving Leesburg, Ashburn, Lansdowne, Purcellville areas since 1984!
30 Years of Experience!
Contact us seven days a week. We offer local, fast support at affordable prices.
Whether your computer repair and services needs are for personal or business, Computer Connection, Inc. in Leesburg, VA can help!
Contact Us